This tour will cover everything that you might want to see and do in the region, that's why we've named it Total Transylvania. You will travel through the Prahova Valley and complete a loop up to Sighisoara, across to Sibiu and back through the Carpathian mountains. You will truly experience Transylvania.
Your itinerary
Day 1 – After arriving into Bucharest you'll be collected at the airport by our locally registered tour guide. After checking in to your hotel you'll then be taken to the Old Town to meander the narrow streets and eat at a traditional restaurant. (D)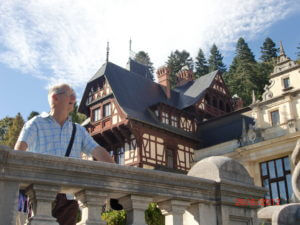 Day 2 – In the morning you'll head off to visit the world's second largest building, the Palace of Parliament. After your tour you'll head off through the mountains to check into your hotel in the mountain resort of Sinaia in the Prahova Valley, stopping to enjoy lunch at a roadside barbecue restaurant. (B,L)
Day 3 – At the start of the day you'll visit the Neo-Renaissance Peles castle and it's sister castle of Pelisor. In the afternoon you'll travel on to Brasov, one of the main, and arguably the most enjoyable cities in Transylvania. Dinner will be in the hotel's traditional basement restaurant. (B,D)
Day 4 – You'll visit Libearty the following morning, a bear sanctuary housing over 70 rescued bears. You'll then carry on to the town of Bran and it's legendary castle, often referred to as Dracula's Castle. In the afternoon you'll return back to Brasov to enjoy the many bars and restaurants at your leisure. (B)
Day 5 – You'll spend the morning enjoying some free time in Brasov before heading off to the village of Viscri, a pretty World Heritage Site. Famed for it's fortified church it also boasts a property owned by Charles, the Prince of Wales where you'll spend the night. (B,D)
Day 6 – After lunch you'll be off on the road up to Sighisoara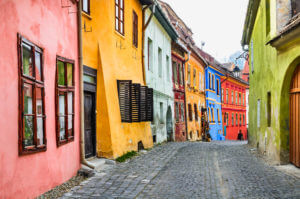 , the birthplace of Vlad Tepes, The Impaler, the inspiration for Bram Stoker's Dracula. The 12th century citadel is listed as a World Heritage Site and is a colourful maze with a myriad of winding, cobbled streets. (B,L)
Day 7 – You'll spend the day enjoying free time in Sighisoara, with your guide on hand to offer suggestions and assistance to ensure you make the most of your time. (B)
Day 8 – In the morning you'll head off to the village of Biertan, another World Heritage Site featuring one of the fortified churches that the region is famous for.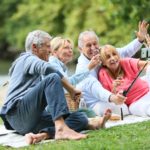 After lunch you'll carry on your journey to Sibiu, the 2007 European Capital of Culture, where you'll stay for two nights. (B,D)
Day 9 – From your base of Sibiu you'll head out to see Corvin castle in Hunedoara, a stunning gothic-renaissance fortress and one of the largest castles in Europe.
Day 10 – Leaving Sibiu you will drive down the famed Transfagarasan highway. Regarded by Top Gear as one of the best roads in the world, it is a beautiful scenic, winding drive through the mountains. Visiting Balea Lake for lunch and arriving at the town of Curtea de Arges for your last night in Romania. (B,L)
Day 11 – Carrying on the drive back to Bucharest and your return flight home, bidding a sad farewell to this beautiful and enchanting land. (B)
Due to extended works taking place on the Transfagarasan Highway, all planned departures prior to 30th June 2017 have been cancelled. The closure of the Transfagarasan would significantly impact the enjoyment of the trip and your experience is our prime concern. We apologise for any inconvenience this may cause to those plans already made.
What's included
*Return scheduled flights from Heathrow
*10 nights in hotels chosen for location, quality and experience
*10 Breakfasts (B), 2 Lunches (L), & 4 Dinners (D)
*All transportation in air-conditioned minibus
*Entrance fees to all attractions visited
*The services of a tour guide at all times
Highlights of your tour
Dates & Prices
*9th Jul 2017  -  Available  -  £1,302
*6th Aug 2017  -  Available  -  £1,313
*17th Aug 2017  -  Available  -  £1,389
*10th Sep 2017  -  Fully booked -  £1,455
Prices above are per person in pounds sterling (£), based on two people sharing a twin-room. The prices which were valid at the time of publication, may be subject to change, particularly as a result of variable flight costs. You will be informed of any such changes prior to booking.
All tours are available excluding flights for our US and European clients who wish to join us in Bucharest:
€1169 / $1304 pp