This tour is a superb way to see all the key sites of Transylvania in a value-packed, fast-paced itinerary. Within a period of 8 days we have squeezed in all of the castles, citadels, and historic gems that you would want to see. It is fantastic value and a great, all-round tour.
[edsanimate_start entry_animation_type= "fadeIn" entry_delay= "2" entry_duration= "2" entry_timing= "linear" exit_animation_type= "" exit_delay= "" exit_duration= "" exit_timing= "" animation_repeat= "1" keep= "yes" animate_on= "load" scroll_offset= "" custom_css_class= ""]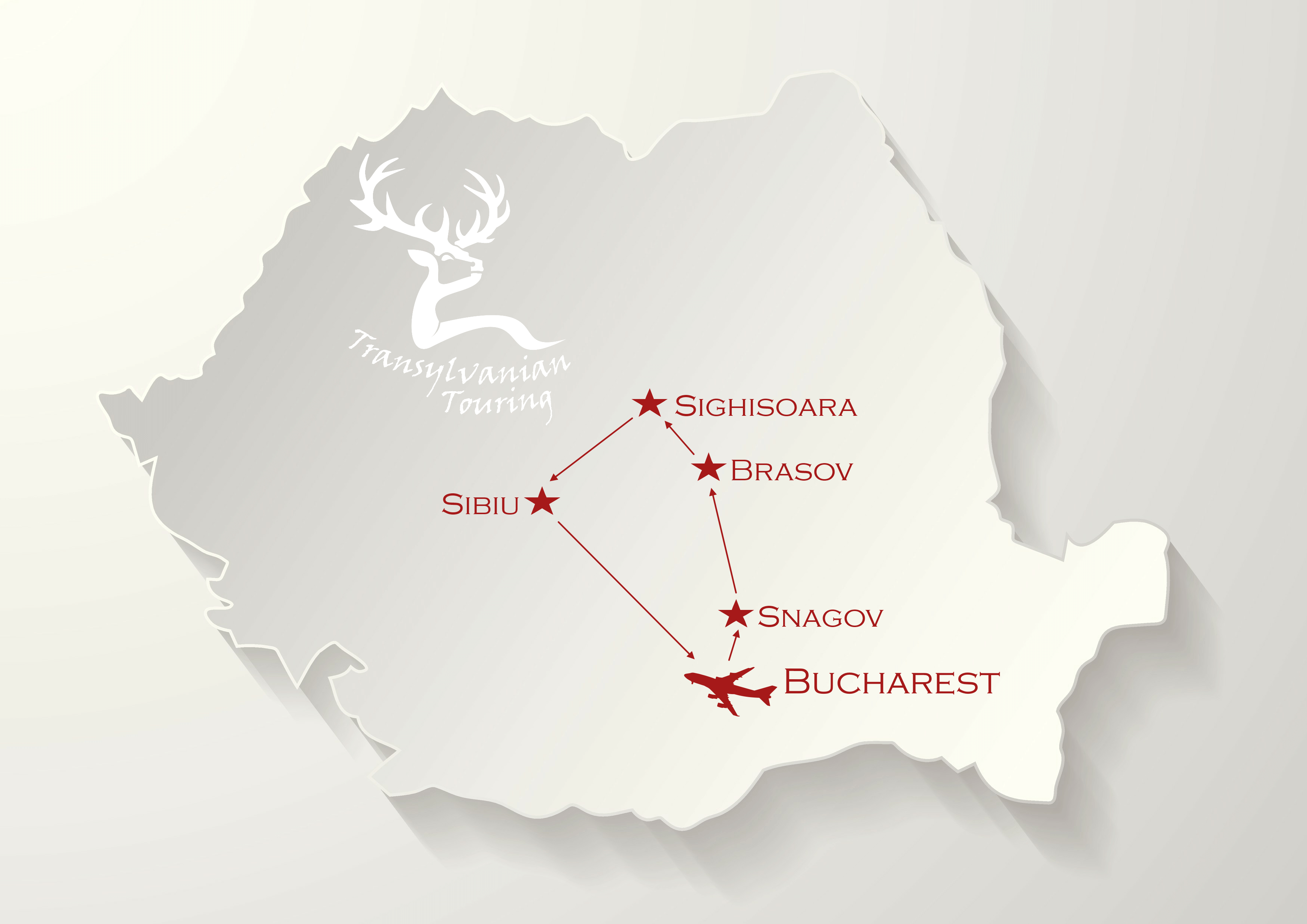 [edsanimate_end]
Your itinerary
Day 1 – After landing into Bucharest airport you will be met by your tour guide and transferred to the town Snagov. You'll check into your hotel and enjoy a welcome meal together. (D)
Day 2 – In the morning you will visit the monastery, situated on a small island in Snagov Lake. It is in this monastery that Vlad Tepes, the inspiration behind Bram Stoker's Dracula, is supposed to have been buried. A beautiful spot, full of many legends relating to Vlad. (B)
In the afternoon you'll drive up into the Carpathian Mountains and visit the fairy-tale castle of Peles, a splendid Summer residence for the Royal family. In the evening you'll have a walking tour of Brasov, where you will stay overnight. (B)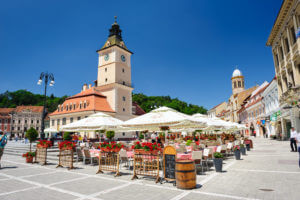 Day 3 – You will spend another night in the beautiful city of Brasov and enjoy a day tour out to Bran Castle, often referred to as Dracula's Castle because of the inspiration that it provided to Bram Stoker. In the afternoon will be a visit to Rasnov Castle with it's spectacular hilltop position and views of surrounding countryside. (B)
Day 4 – Leaving Brasov you will head further North to the town of Viscri, home to one of the fortified churches that are famed in the area. It also features a heritage centre owned by the Prince of Wales' Foundation in Romania.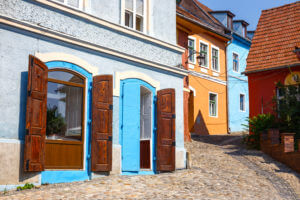 After leaving Viscri the tour continues to Sighisoara, another UNESCO World Heritage Site and a beautiful medieval citadel. (B)
Day 5 – The morning will remain free to meander the ancient streets of Sighisoara before heading on to the city of Sibiu where you'll spend two nights. You'll enjoy a walking tour of this historic and beautiful city, full of 15th Century towers, squares, and the Passage of Stairs. (B)
Day 6 – From Sibiu you'll enjoy a day trip out to Hunedoara and the spectacular Corvin Castle. One of the largest castles in Europe and a great Gothic masterpiece. (B)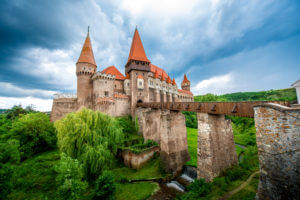 Day 7 – Leaving Sibiu, you will travel South back towards Bucharest and journey through along the amazing Transfagarasan Highway, one of the best roads in the world. There will be a stop at Poenari, a castle once used by Vlad Tepes himself. Once you reach Bucharest there will be a walking tour of the old town before having free time to meander the bars and restaurants of this charming area. (B)
Day 8 – On your final morning there will be one final visit and a chance to tour the World's second largest building, the Palace of Parliament. (B)
Due to extended works taking place on the Transfagarasan Highway, all planned departures prior to 30th June 2017 have been cancelled. The closure of the Transfagarasan would significantly impact the enjoyment of the trip and your experience is our prime concern. We apologise for any inconvenience this may cause to those plans already made.
Tour style:  Standard
Max group size:  20
What's included
*Return scheduled flights from Heathrow
*7 nights in hotels chosen for location, quality and experience
*7 Breakfasts (B), 1 Dinner (D)
*All transportation in air-conditioned minibus
*Entrance fees to all attractions visited
*The services of a tour guide at all times
Highlights of your tour
Dates & Prices
*2nd Jul 2017  - Unavailable  -  £917
*16th Jul 2017  - Unavailable  -  £966
*10th Sep 2017  - Unavailable  -  £917
*24th Sep 2017  -  Available  -  £899 - NOW £799
Prices above are per person in pounds sterling (£), based on two people sharing a twin-room. The prices which were valid at the time of publication, may be subject to change, particularly as a result of variable flight costs. You will be informed of any such changes prior to booking.
All tours are also available excluding flights for our US and European clients who wish to join us in Bucharest:
€749 / $849 pp